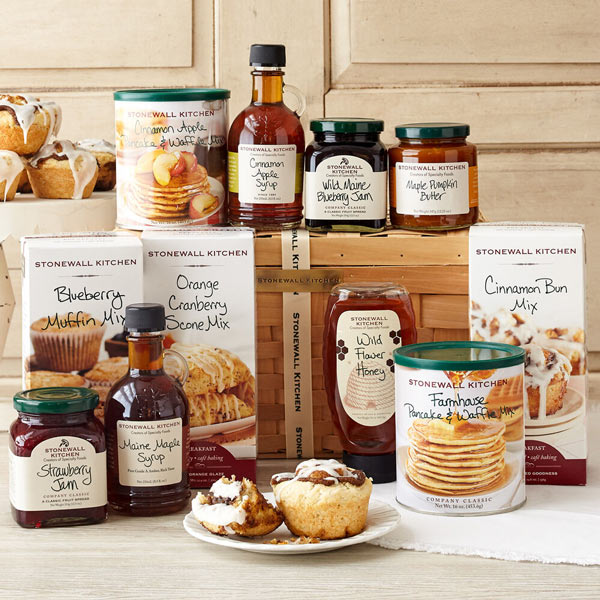 Stonewall Kitchen Foods – Gorgeous Gift Ideas
Quality, presentation and taste are all important characteristics when it comes to the perfect foodstuffs for gifting, which is why Stonewall Kitchen foods are such a popular choice. Stonewall Kitchen offers a fantastic selection of tempting delicacies which have been made to the very highest possible standards. Featuring a combination of old favorites and novel, contemporary tastes, each product in this range has been made using high-grade ingredients, and then beautifully packaged, ready for great gifting.
Jams, Jellies, Chutneys and More from Stonewall Kitchen Foods
Stonewall is a quintessentially U.S. brand, which is why you will find their products are crammed with blueberries, cinnamon, corn, black beans and other amazing flavors. Whether you want to buy a single jar of something special as a small token of affection or appreciation or would prefer to buy several and make up a scrumptious basket, there are plenty to choose from. Selections include pineapple chipotle salsa, spicy corn relish, wild Maine blueberry jam and hot pepper jelly. Stored in glass jars to ensure the product remains in perfect condition, Stonewall Kitchen foods are suitable for almost any gifting occasion.
Order Stonewall Kitchen Foods Online
As well as giving customers the opportunity to purchase Stonewall Kitchen foods at our outlets, it is also possible to buy them through our online store. All products are carefully packaged and rapidly dispatched by our friendly team. Whether you are looking for a house warming gift, a thank you present or simply something to show how much you care, a small jar of something wonderful from Stonewall Kitchen foods could be just the thing. If you have any questions or wish to discuss further information about us and our merchandise, call us at (612) 584-9405.